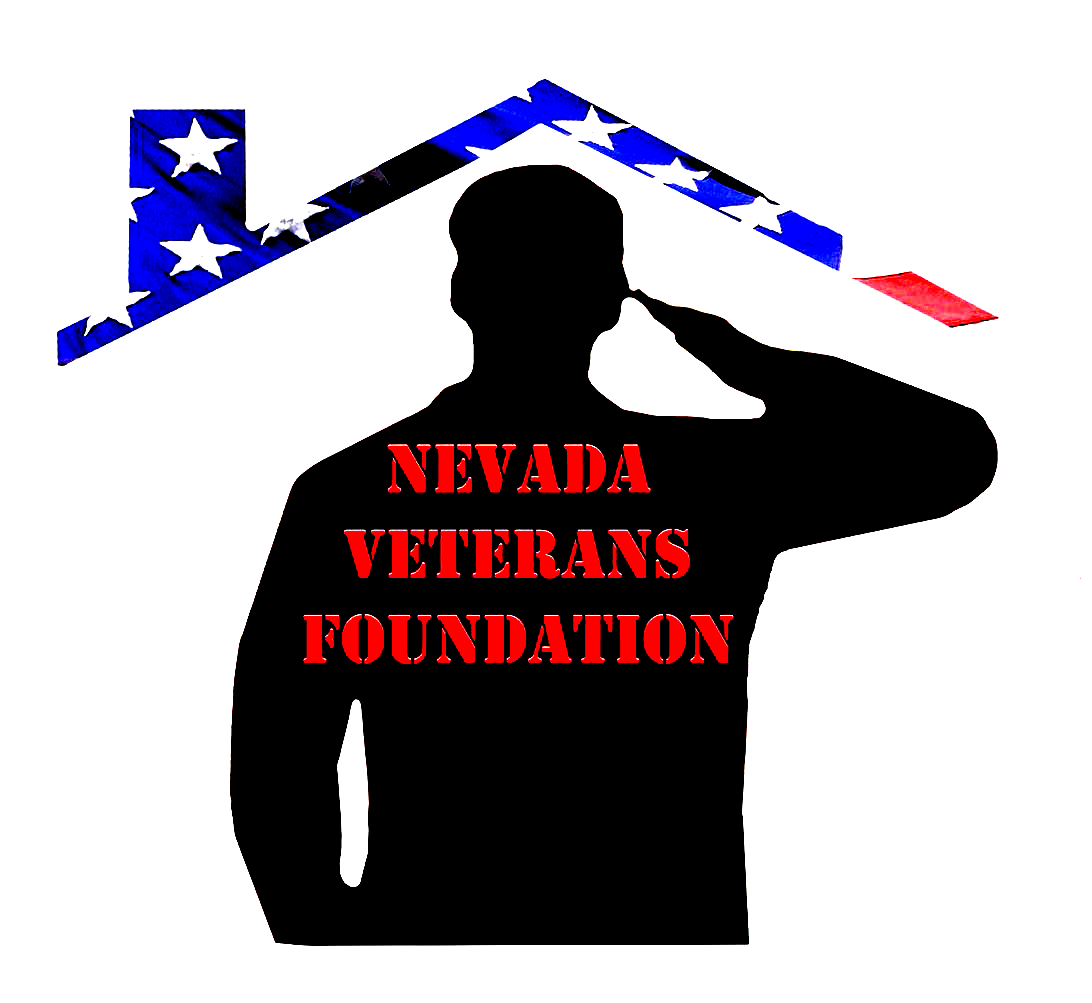 Welcome to the Nevada Veterans Foundation!
The Nevada Veterans Foundation is a 501(c)(3) charitable non-profit corporation whose purpose is to improve the quality of life for members of the military, military retirees, veterans and their families in the State of Nevada.
OUR PURPOSE
The purpose of this charitable Foundation is to help improve quality of life for members of the military, retirees, Veterans and their families undergoing medical treatment at Military and Veterans healthcare facilities.
The nature of support shall be through donations for specific efforts of the Southern Nevada Veterans Healthcare System and other organizations supporting veterans in the State of Nevada, and not to any individual. Efforts include the construction and follow-on support of a comfort house supporting the Southern Nevada Veterans Healthcare system. This foundation shall not be signed into any legal affiliations with other organizations.
This Foundation shall be absolutely non-political and non-sectarian, and shall not be used for the dissemination of partisan principles or for the promotion of the Candidacy of any person seeking public office or preferment, not attempt to influence legislation.
CFC number 17707
EIN 45-3363846
Make a donation to the Nevada Veterans Foundation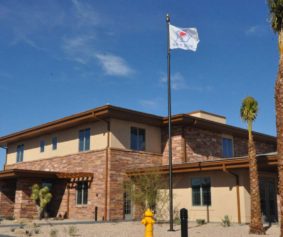 Meditation garden paths
Covered Patio and
Outdoor Kitchen
There is no fee for families staying at the Fisher House. Families may call the Las Vegas Fisher House manager to make arrangements for accommodations.
Las Vegas Fisher House Manager contact info:
Manager:
Cadie Franco, LCSW
Cadie.Franco@va.gov
(702) 224-6789
Because a family's love is good medicine. For more than 25 years, the Fisher House the program has provided "a home away from home" for families of patients receiving medical care at major military and VA medical centers. These homes offer free, temporary lodging for military and veterans' families, allowing them to be close to their loved one during a medical crisis and focus on what's important—the healing process. There are 75 Fisher Houses located in the US, Germany and the United
Kingdom.
As of December 18, 2017
Help us help the military and Veterans' families.
 DONATE m
 VOLUNTEER
 FUNDRAISE
Visit http://www.fisherhouse.org for
more information
Fisher Houses:
• Are between 5,000 and 16,800 square feet
• Provide 7 to 21 suites
• Are professionally furnished and decorated
• Accommodate 16 to 42 family members
• Feature common kitchens, dining and living room
• Are gifted to DoD and VA upon completion
Fisher House Foundation has several other major programs: Hero Programs—Allows donated frequent flyer miles and hotel points to be used to bring family members to the bedside of injured or ill service members.
Newman's Own Award—A grant program that supports other military organizations.
Scholarships—A program that provides Scholarships to children and spouses of military families.